by LAURA OCHOA @lauraochoaphoto
Lavorare come beauty photographer mi ha concesso di testare nuovi prodotti beauty usciti sul mercato e quest'estate i miei preferiti sono i prodotti beauty clean come Tata Harper's Replenishing Nutrient Complex che porto con me applicandolo sulle aree della pelle che ne hanno bisogno dopo una giornata in piscina. Il mio rituale nelle mattine estive è stato gettare il mio Skin Gym Rose Quartz Gua Sha e Roller sul ghiaccio o lasciarlo in frigo per 20 minuti per depurare gli occhi e lavorare sulla pelle. Tra gli strumenti per la pelle, uso anche il mio siero preferito Vintners Daughter per idratare la pelle e chiudere i pori. La mia scoperta del profumo dell'estate è stata Noir Patchouli Histoires de Parfums. Adoro quando gli ingredienti della terra si prestano a un'esperienza di un odore sofisticati che mi fa sentire di avere un buon profumo.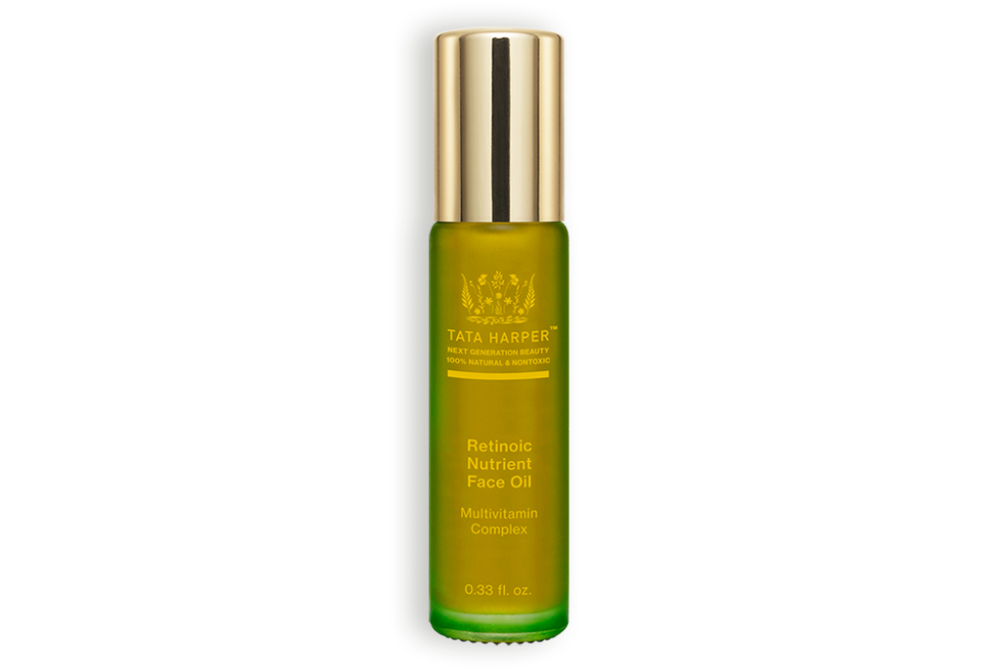 Tata Harper Retinoic Nutrient Face Oil
Formerly known as Replenishing Nutrient Complex. This concentrated face oil infuses the skin with essential vitamins, amino acids, minerals, and antioxidants to transform dry, chapped irritated patches into balanced, radiant looking skin. Hydrates dull, lackluster skin for a brighter, more radiant appearance. Biocompatible nutrients restore balance to chapped, irritated skin.

$48
tataharperskincare.com
Skin Gym Rose Quarts Workout Set
Our Rose Quartz Workout Kit is the perfect tool kit to add to your existing skincare routine to help give your skin a beautiful glow. Both products are made from rose quartz, which is the ultimate beauty crystal and the crystal of the goddess of love and beauty, making it an incredible stone to use with facial treatment and self-care rituals.

$49
skingymco.com
Vintner's Daughter Active Botanical Serum
Active Botanical Serum is a powerful, multi-correctional face oil infused with 22 of the world's most nutrient-rich botanicals. At the heart of Active Botanical Serum is our Phyto Radiance Infusion, which starts with whole plants sourced from conscious growers around the globe and takes three weeks to complete. Our potent concentration delivers optimal ratios of healing phytonutrients, balancing minerals, free-radical fighting antioxidants, strengthening phytoceramides, nourishing fatty acids, and brightening vitamins to renew, repair, protect, and tone the skin. Added to this infusion is a targeted group of cold-pressed botanical oils and essential oils of the highest-grade to further amplify the performance of Active Botanical Serum.

$185
vintnersdaughter.com
Histoires de Parfums Noir Patchouli
The Patchouli Fower, grown in the East, exhales an intense and bewitching scent from its leaves. Mysterious and captivating, Noir Patchouli is a multi-faceted fragrance that exudes delicate floral notes followed by exotic oriental ones.

$185
histoiresdeparfums.com